'Round about Pittsburgh: Amtrak Service to Stay
Pennsylvania Governor, Tom Corbett, his administration, and Amtrak have reached a deal to keep daily Pittsburgh to Harrisburg passenger train service.
Daily passenger train service from Pittsburgh to Harrisburg was in jeopardy due to state maintaining and funding.  Those who use Amtrak service daily for business purposes voiced concern and were satisfied to learn an agreement was reached.
For years, Amtrak has discontinued rail lines to a number of cities due to the lack of funding.  Since 1980, the Pennsylvanian has provided service to the region and state.  The Pennsylvania currently serves passengers from Pittsburgh, Harrisburg, and Philadelphia.  It is vital to have the Pennsylvanian continue passenger rail service to the region.
In a press release from the Office of the Governor, Corbett stated, "I applaud Amtrak for its willingness to work with my administration on a funding plan that makes sense for Pennsylvania in these difficult economic times and maintains this rail service that provides important connections for many towns in western Pennsylvania."
For more information about the go to http://www.portal.state.pa.us
About the Writer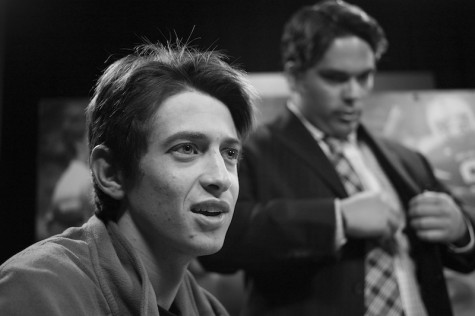 Mike Funyak, Staff Reporter
A Senior Business major with a concentration in Management at Robert Morris University, Mike is a Staff Writer and Blogger for "The Sentry."

In...