Scote's G.O.A.T.s – Will Wood and the Tapeworms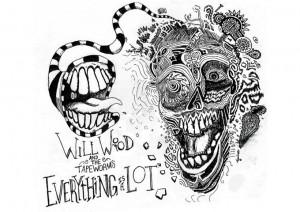 A lot has happened in the past two years since I last wrote for this column. A pandemic plagued the nation, shoppers who frequent Walmart have somehow gotten stupider, and I have sunk a good portion of my own personal time and money into a little known game called Fortnite. While I admit, it is certainly better than gambling my money away like in some games (cough, cough Genshin Impact.), a little piece of me dies every time I see my V-Bucks counter rise. Although I guess I got an English minor during my surprise hiatus, so that's something. Lucky for you, during this period I have been exposed to a variety of film and music, both good and bad.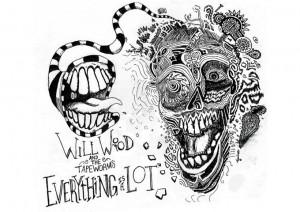 Today, we will be talking about some of the good music I listened to, starting with the band Will Wood and the Tapeworms. First and foremost, I have to say without a doubt that Will Wood and the Tapeworms has been amongst my favorite groups to listen to over the past pandemic period – even in my top five groups outside of a pandemic. Their music is funky, sensational, has amazingly complex wordplay and even a little theatrical fun (a la Panic! At The Disco). Today, I will be focusing on their 2015 album "Everything is a Lot."
Before I get started, I must make it clear that I normally do not listen to full albums. I generally will pick a couple songs that I like, add them to my playlist and move on to the next. It is incredibly rare that I like and listen to a full album. "Everything is a Lot" is without a doubt one of those albums. If I could give each song on this album the spotlight they deserved without sounding long-winded, I absolutely would, but, for now I will be going over a few of my favorites.
I would also normally go into a little background about the band, but Wood is rather private with his personal life and surprisingly does not use social media, save for Patreon. He is described on his website as having an "…indecipherable and provocative public persona and varying performance styles" as well as having a knack for "…[confusing] and [exciting] audiences and press with his genre-defying musical style, uniquely clever and emotional lyricism, tongue-in-cheek attitude, and eccentric public appearances." He presents himself as a solo act, only performing with the Tapeworms in a studio setting or on-tour.
With all of that out of the way, let's get to the music! Starting with the first song off of "Everything is a Lot" (as well as the first I listened to), "6up 5oh Cop-Out (Pro/Con)" is an amazing intro to the type of songwriting and lyrical genius that Wood is. The song starts off mysterious sounding with a police siren blaring in the background, invoking a similar feeling to that of a cop show. It builds up until we get to the main riff, which, without fail, gets me pumped up every time I listen to it. The song's lyrics are fantastical while also being gritty about what sounds like a prisoner's jailbreak and/or someone's run in with the law. Jury's out on if I got the overall narrative right, but, regardless, if you are going to start with any Will Wood song, make it this one.
Next, let's get a little Roy Rogers in this business with "Chemical Overreaction/Compound Fracture". This song is perfectly described by Reddit user Eddifej as "drugs? it's cowboy time." It's a fantastic song that really invokes that fast-paced cowboy feeling that kind of reminds me of the movie Rango. There is a heavy emphasis on the acoustic guitar with this one, heavy drums and even some kazoo for those that really want that authentic Mexican experience. When I direct a western, you know this is going to be the music that plays during the big shoot out sequence. In all seriousness though, this song is fantastic and really gets your blood-pumping. It really is another great example as to why Wood is such an excellent songwriter.
The last song I want to cover today is for the Undertale fans in the chat. "Skeleton Appreciation Day in Vestal, NY (Bones)" keeps up the cowboy theme. (at least in my eyes, er, ears) While the last song I covered is more so the "shootout-in-front-of-the-saloon" type of song, this one is more so the "song-the-piano-jockey-is-playing-when-the-main-character-enters-the-saloon" type of song. The piano solo in the beginning helps reinforce this feeling. The lyrics are also rather macabre, with the bridge ending with "They say that beauty's skin deep. So naturally, please show me your…" before going into the chorus of "Bones, bones, bones…" The song is simple, and very raw in both emotion and lyrical prowess. It is a slower song, but is still quite a fantastic feature into the capabilities of Wood and his Tapeworms.
Overall, I cannot say enough about how awesome Will Wood and the Tapeworms are, or even just about Wood himself. Please do yourself a favor and listen to his other albums, both with the Tapeworms and his solo work.
About the Contributor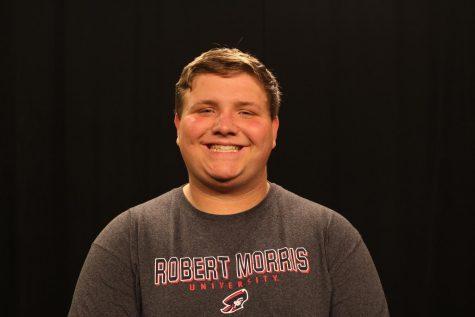 Scott Mcdanel
Scott McDanel is a senior Digital Cinema Production major with an English minor. Scott has written for the A&E section for two years. He is currently...