Students to receive Renaissance Award at Best of RMU event
MOON TOWNSHIP– The annual ceremony for the Renaissance Award is set to occur Sunday at the highly anticipated Best of RMU event.
Around sixty students will gather on the Nicholson Center front lawn to celebrate the achievement of completing all six Student Engagement Transcript categories. The categories the students completed to receive the award include Arts, Culture, and Creativity, Leadership, Professional Experience, Service, Transcultural and Global Experience, and Undergraduate Research. Also, the students will complete the seventh category, Special Projects, and Recognition, for receiving the award.
"The ceremony is going to be small, it's going to be intimate, it's going to be in person, but still, we want it to be safe," said Micah Thompson, an Engaged Learning and Community Involvement advisor at Robert Morris University. "It's mainly going to be for students who are receiving the award. They'll be some faculty and staff there as well."
This year's award ceremony is smaller than in past years. There are usually between sixty and eighty students who receive the Renaissance Award. Last year's ceremony consisted of about 100 students.
"We're going to present students with their certificates and they also get a Renaissance pin," Thompson said. "This year, we actually have a new pin design. So these students are going to be receiving a pin that no one else has received before."
Thompson believes that this award shows that students at RMU want to get the most out of their college experience.
"I think students who really take advantage of the SET and complete all categories or as many categories as they can, I think they are the students who are going to leave here prepared for the workplace and really prepared for life, so, I think it has a lot of value," Thompson said.
The ceremony is set to start at 3 p.m., after the Greek Week Finale. The award ceremony will be followed by the RMU Band & Auxiliary Show, beginning at 4:30 p.m.
The entire Best of RMU event will be streamed by RMU Sentry Media starting Sunday at 11 a.m.
About the Writer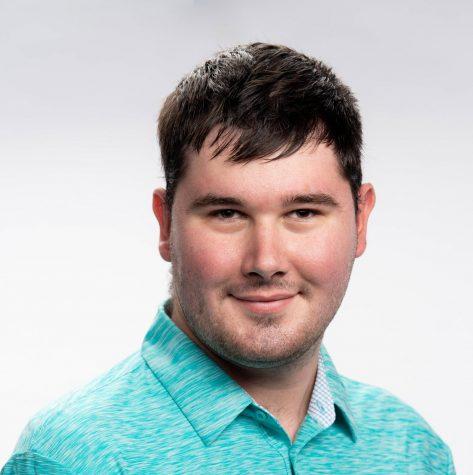 Michael Delehanty, RMU-TV General Manager
Michael Delehanty is a senior Communications major from Baldwin. Mike is a huge Penguins fan, nine times out of ten he is watching the game. He is the...