Juice WRLD's legacy one year after his death
MOON TOWNSHIP — 2020 has been a long calendar year for people all across the globe, feeling like a compilation of three to four years all rolled into one.
A reminder of what the world was like before COVID-19 filled social media on Tuesday as Juice WRLD fans celebrated the life of the deceased rapper on the one-year anniversary of the icon's death. Juice WRLD, known closest to him as Jarad Higgins, died from a seizure due to an accidental overdose after landing at Chicago Midway airport in 2019, just six days after his 21st birthday.
Days after his death, fans of Juice WRLD, including myself, flocked to the internet in hopes of finding any sort of memorabilia, clothing, or music they could get their hands on in remembrance of the young rising star.
Despite Juice no longer being able to create and produce music on earth, his legacy lives on in roughly two thousand recorded tracks just waiting to be released. Hundreds of unreleased tracks have been leaked to platforms like Spotify and Soundcloud, providing diehard fans with new hits to explore and discover.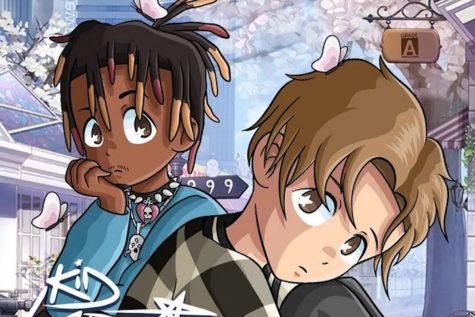 The music industry has continued to fully embrace Juice's music since the day he passed, with some songs increasing in popularity. Breakout artist The Kid LAROI dropped the song, "Reminds Me Of You", with Juice WRLD featured, just past midnight on Tuesday in honor of his late friend.
"Reminds Me Of You" tonight with my brother @JuiceWorlddd. ❤️ Big thank you to @kimpetras for allowing us to remake & share our version of her song with the world.

— charlton (@thekidlaroi) December 7, 2020
Juice WRLD built a platform for new artists to emerge and become successful thanks to the popularity of his music, opening the door for new blood to replicate a similar art and style as LAROI and Iann Dior have been able to do.
Turn your speakers up, new Juice WRLD and Kid LAROI is here. Go stream Reminds Me of You now #LLJW 🕊 https://t.co/1HmW0WkzYb pic.twitter.com/rrAoj3QV2T

— RapCaviar (@RapCaviar) December 8, 2020
Juice WRLD's estate released the artist's first posthumous album, Legends Never Die, on July 10 and became an instant hit. Spotify crashed minutes after midnight the day the album dropped due to the enormous amount of traffic flooding the streaming service all at once.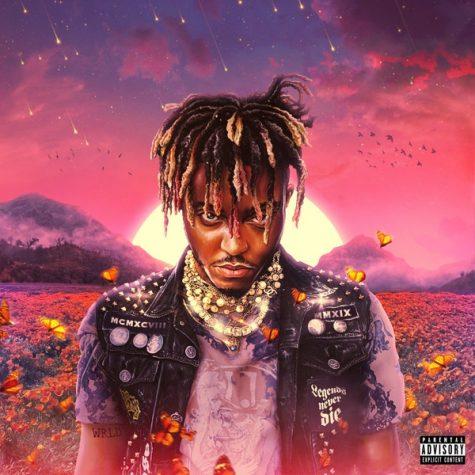 2020 was a very favorable year for Juice WRLD fans, as the rapper's music continued to be some of the most streamed on Spotify across the world. Despite not being there to see it, Juice WRLD lives on as the fourth most-streamed artist of 2020.
Who did the world listen to this year? 🌎 #2020Wrapped

These artists had the most streams across Spotify in 2020. pic.twitter.com/LsYVI33vL7

— Spotify Charts (@spotifycharts) December 1, 2020
The success of Legends Never Die played a significant role in the success of Juice WRLD's legacy, becoming the eighth-highest streamed album of the year despite being released more than halfway through 2020.
The albums that held it down in 2020 💪

Here are the Top 10 Albums of the year on Spotify ⤵️ #2020Wrapped pic.twitter.com/eJWoYIQP3q

— Spotify Charts (@spotifycharts) December 1, 2020
Overall, Juice WRLD was streamed an unthinkable 5.9 billion times by 124.6 million listeners in 92 countries. It is truly remarkable the way Juice was able to shift the music industry into a rap/pop style of music.
Juice WRLD's Spotify 2020 wrapped!! #LLJW pic.twitter.com/FcFQI3gcMW

— 999 CREW (@_999Crew_) December 2, 2020
As The Kid LAROI and Iann Dior have spoken to in the past, Juice WRLD laid the foundation for other artists to walk along and succeed thanks to his work and inspiration for others.
As new music continues to drop, Juice WRLD builds his legacy as one of the best artists of all time, despite the amount of time the world knew his name. If Juice was still alive and creating music for years to come, for many, this would not even be a topic of conversation.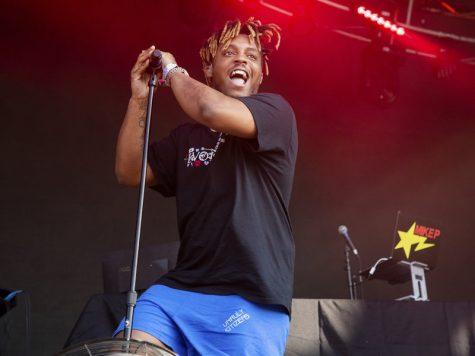 One year after his death, fans remember the emotions that they feel when listening to Juice's music. The reason Juice WRLD became as popular around the world as he did is because of his willingness to put himself out there to the people and always keep it real with the struggles that life presents. He never held back from what he was going through and gained the trust and respect of many listeners for his vulnerability in trouble that they might find themselves in as well.
Juice WRLD will forever be remembered by his family and friends and also by the hashtag LLJW, long live Juice WRLD. Juice WRLD may be gone, but his memory and legacy will continue to live on for generations to come, and for those that will never forget the impact his music had on the day-to-day struggle of their lives forever.