Men's hockey readies for rival RIT
PITTSBURGH — After splitting their weekend series with Holy Cross (7-18-4, 7-13-3 AHA), and snapping a five-game losing streak on Friday, the Robert Morris men's hockey team (10-19-1, 9-14-1 AHA) was prepping for a weekend series in the Flower City to take on the RIT Tigers (14-13-3, 12-9-3 AHA).
In last week's Friday game against Holy Cross, the Colonials won 5-2, and the Longueuil, Québec native, Francis Marrotte, was finally able to get the monkey off his back, and get his 44th career win. That win places him first all-time by a Robert Morris netminder.
On his achievement, Marrotte said that, "It's been good, we've been struggling lately, so it's nice to get a win there and get a win there and focus on the rest of the season and the playoffs."
Although head coach Derek Schooley was away recruiting, RMU Sentry Media was able to interview assistant coach, and former Wheeling Nailers defenseman, Michael Gershon. During practice, the Colonials were working on their special teams, and Coach Gershon said, "As the season gets down you want the special teams to be firing on all cylinders… there are a lot of penalties in today's game." On the year, the Colonials are operating at a .141 power play percentage, and a .870 penalty kill percentage.
In Friday's game, senior defender Eric Israel became only the second Colonials defender to score 20 career goals with the team; the other being Denny Urban (2007-2011), who scored 28 career goals for Robert Morris.
Sean Giles, who has played alongside Israel for three years said, "It's a great achievement for college hockey, it's tough to score in this league, so it says about the type of player he is and offensive skill set he has."
One thing that Giles, Marrotte and Coach Gershon all emphasized was that they played really well against Holy Cross the week before, despite splitting the series. Gershon pointed out that, "Even with the loss, we were really good." Marrotte added, "I thought we played really well on Saturday, we just couldn't put it in the net. It was one of our most complete weekends."
Looking forward to next weekend's matchup against RIT, Giles added, "RIT has been one of our rivals for a long time, I know we played them in the championship game a few years back (in the 2015-16 season), and it hasn't really cooled off, and it's usually physical between us."
About the Writer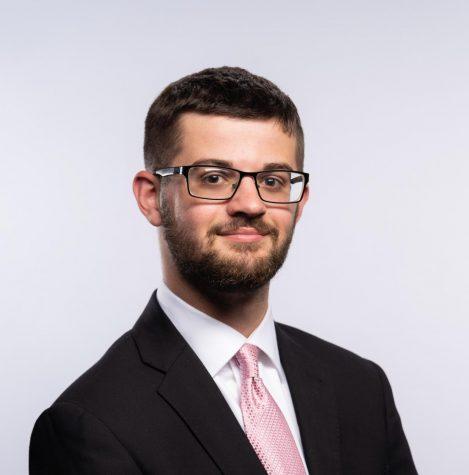 Jonathan Hanna, CSN Editor in Chief
Jonathan Hanna is a senior Sports Communications major from West Henrietta, New York. Jonathan can be found around campus wearing various Buffalo sports...