Robert Morris defensive coordinator Farison leaves team
The dominos are beginning to fall following the hiring of new Robert Morris football head coach Bernard Clark, as defensive coordinator Scott Farison is no longer with the team.
Farison had spent the previous 16 seasons as a member of the Colonials football staff. Coach Farison had spent 11 of those seasons as the defensive coordinator, seven of which saw his defense ranked among the top 25 in the country.
Farison has also been responsible for bringing in RMU linebackers coach Alex Dimichele and data analyst Steve Fiadewornu to the Colonials football staff. Both were former players under Farison.
The team is currently in the process of bringing in a new defensive coordinator, with multiple reports coming in that Farison's replacement may be current Albany linebackers coach Dave Plungas, who spent time coaching alongside new RMU head coach Bernard Clark at Albany.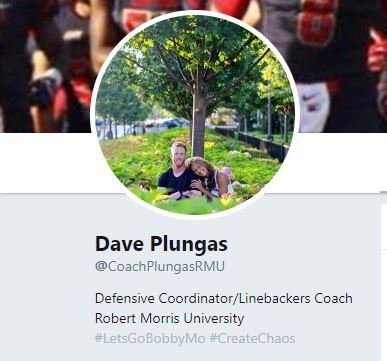 Coach Plungas recently changed his bio on Twitter to "Defensive Coordinator/Linebackers Coach Robert Morris University." RMU Sentry Media is actively seeking confirmation of these reports.
Plungas played linebacker for the Albany Great Danes from 2008 to 2012 before becoming the linebackers coach at the Rensselaer Polytechnic Institute for two seasons before returning to Albany for the 2015 season, where he has been the linebackers coach for the past three seasons.
Plungas mentioning his additional role as linebackers coach in his bio may also suggest that current coach Alex Dimichele may no longer be with the team. RMU Sentry Media is seeking to confirm this as well.