Walker named starting quarterback, Barr moved to wide receiver
After three weeks of training camp, the Robert Morris football team has made a decision on who will be their starting quarterback for the 2017 season.
Head coach John Banaszak made the decision to go away from two-year starter Matt Barr, placing the offense in the hands of junior transfer Jimmy Walker. As a result, Barr moved from quarterback to wide receiver.
Walker first broke onto the RMU scene during 2017 spring practice, when he transferred to the Moon Township campus all the way from San Diego State University — making it clear that he was going to be in the running for a spot that at the time appeared to be Barr's to lose.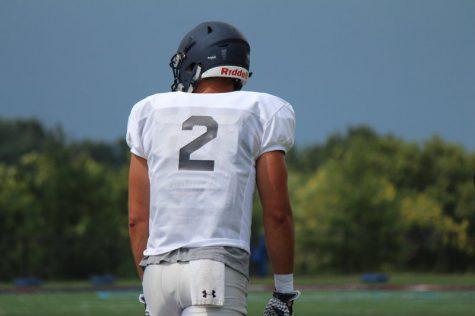 Alternatively, Barr came onto the scene his freshman year with large expectations for himself in 2015.
But since his freshman year, the redshirt sophomore has played in only nine games, missing 14 games in his first two seasons — earning a medical redshirt after he missed the entire 2016 season with a shoulder injury.
"We looked very closely at everything that all the quarterbacks did through spring ball and the first couple weeks of training camp," said Banaszak. The evaluation process takes into a lot of factors and it was the coach's decision that Jimmy (Walker) was a little bit ahead of Matt (Barr) and the other quarterbacks."
Perhaps the biggest shock of this young season came as soon as the coaches gave Barr their final decision on his place on the depth chart.
He then requested a position switch to wide receiver in order to use his size and athleticism to compete for another starting spot on the team.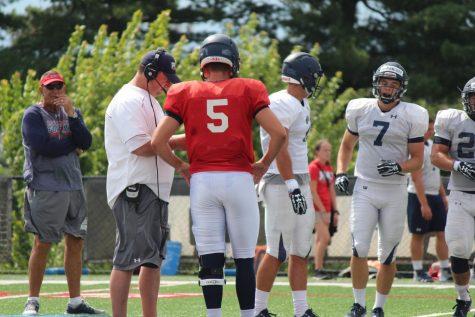 "I thought that was a tremendous reaction and I think we will be a better football team because of that move," said Banaszak. "It's something that shows the kind of teammate Matt Barr is."
Currently, Barr is sidelined with a groin injury that should sideline the former QB for the rest of camp, but Banaszak assured that he would be back with plenty of time to spare as the team begins to prepare for its season opener against Dayton next week.
It is unclear whether Barr will be in the starting lineup come Sept. 2, but with Barr's size and strength, the team sure would like to see him on the field this season.