RMU Theater presents "Evita"
Featuring lyrics by Tim Rice ("The Lion King") and music by Andrew Lloyd Webber ("The Phantom of the Opera"), there is no doubt "Evita" has earned a place in musical history. The show is one of several collaborations between these two artists–others of note include "Jesus Christ Superstar" and "Joseph and the Amazing Technicolor Dream Coat." Like its predecessors, "Evita" spins a compelling and thought-provoking historical narrative complete with emotional and wonderful music that will leave the audience wanting to see it again and again.
Webber and Rice's musical saw a four-year Broadway run, several revivals, as well as a film adaptation starring Madonna. Now the play makes its way to Robert Morris University.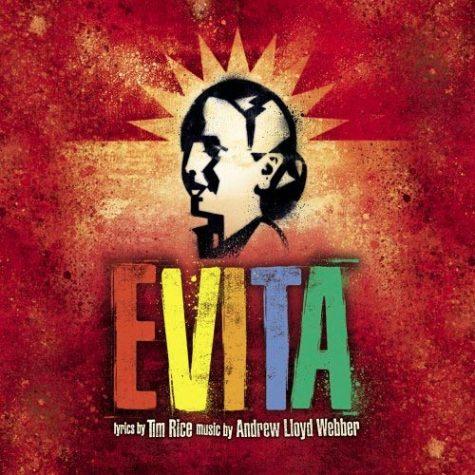 Following the life of the obscure actress and famous Argentinian First Lady, Eva Perόn, "Evita" carries the audience through Perόn's controversial rise to power.
"It's a powerful story about a powerful woman who overcame many things," Jessica Boothe, a sophomore cast member, said.
Boothe suggests viewers listen for the song "Peron's Latest Flame."
"It took a lot of work to put together and I am so proud of it," Boothe said.
Fellow cast member Breanna McCann, a freshman, thinks that the Act I finale, "A New Argentina," is also a must-see and her favorite moment in the show.
"I get chills every time we do it," McCann said. "The song is so incredibly powerful, and it's such a real moment. Remember that all of this is based on a true story, this is real. Once you realize these people were real, the show really goes to another level."
Both actresses are excited to share "Evita" with their fellow students in just a few short days.
"We have so many songs that you'll be singing in your dorm once you see it," McCann said. "There are so many moments that will take your breath away."

"Evita" will run Sept. 27-30 at 7:30 p.m. and Oct. 1 at 2 p.m. in the University's Massey Theater.
The show is directed by Dr. Ken Gargaro.
Tickets can be purchased in advance from Student Life for $5 or at the door for $10.