Robert Morris takes home trophy in PTC tournament
OAKDALE, PA – RMU's Trading Card Club travelled to Oakdale this weekend to take part in the first ever "College Magic: the Gathering Association Inaugural Pittsburgh Challenge." Hosted by the Pittsburgh Technical College, the RMU team proved their skills and took home the trophy for first place.
This tournament served as a way to connect "Magic" clubs across the Pittsburgh college communities. The competition is the first event of it's kind to be hosted by PTC, and Wizards of the Coast, the creators of Magic: The Gathering, were in communication with the event coordinators as they planned how it would operate.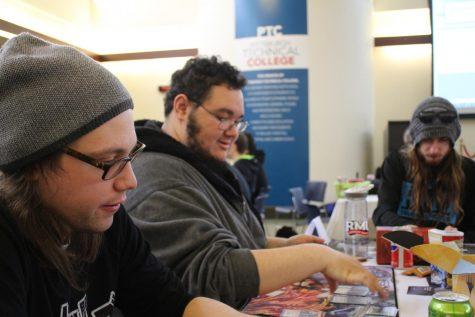 The tournament was hosted in the "draft" format, where participants are assigned to tables and given three "Guilds of Ravnica" 15 card booster packs. The packs are opened one at a time, with each player picking a card and passing the pack to the player next to them. Players then use the cards they "drafted" to build a deck to compete against others at the tournament. By organizing the tournament this way, it is a contest of skill rather than who pays the most for their cards.
Other colleges involved with the competition at PTC included The University of Pittsburgh, Youngstown State and PTC's own "Magic" club. These types of events provide a space for other schools to not only show off their skills, but to relate to each other over the game that they love. The colleges don't often communicate, making events like this a way to grow and see how other clubs operate.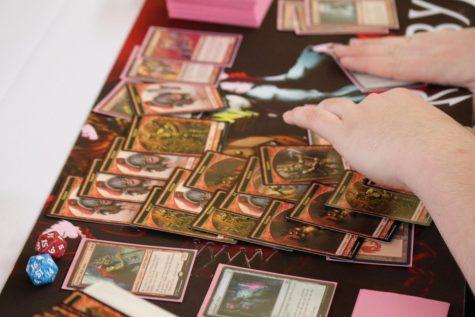 To keep the event lively, random packs were given out throughout the day for guessing the bands of particular songs and doing well in the tournament. Local vendor "Heroes Ink" also attended the event, providing card sleeves, boxes and mats for sale. While the competition was only for college students, the atmosphere allowed for all members of the Pittsburgh Magic: The Gathering community to participate and socialize.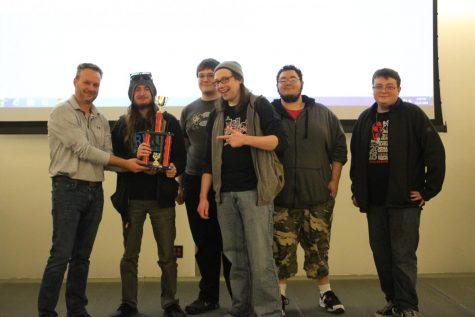 PTC's Magic Club is looking to host another event like this in the Spring semester. However, they want to make the next competition bigger by getting more sponsors and getting more colleges to compete.
This event was not only a fun outing for all colleges, but it also gave PTC a name in the local Magic: The Gathering community. Though the event was competitive at heart, it created lasting bonds between colleges.