Sigma Tau Gamma returns to RMU
Sigma Tau Gamma is a nationally recognized social fraternity founded in 1920 by World War I veterans. As stated on the fraternity's official website (sigtau.org), their goal is "to be a fraternity of courageous and noble gentlemen who always endeavor forward."
Many traditions of Sigma Tau Gamma, often referred to as Sig Tau, are a mystery to the public. The meaning behind various symbols of the fraternity are only known to the young men who join the brotherhood and go through the fraternity's initiation rituals. The core principles of Sigma Tau Gamma are "learning, integrity, excellence, leadership, citizenship, and brotherhood" according to the fraternity's website.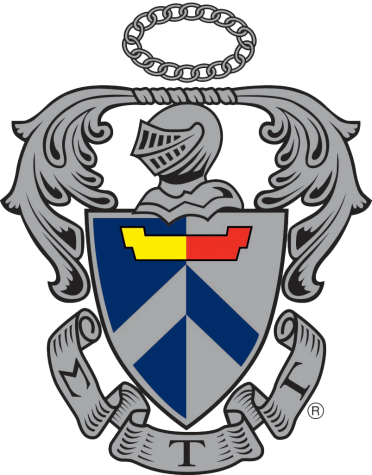 The inventor of Pringle potato chips, two Medal of Honor recipients, two congressmen, and many other famous public figures have been brothers of Sigma Tau Gamma. Historically, many brothers have connections to the military, dating back to the original founding fathers at the University of Central Missouri.
Robert Morris University was home to an active chapter until 2005 when the organization became inactive. Currently, Jose Contreras, a Recruitment and Growth Coordinator from the Sigma Tau Gamma national headquarters, is working to restart the fraternity's Delta Psi chapter at RMU.
"We are looking for founding fathers to create a brand new tradition at Robert Morris to build leaders and improve the community," Contreras said.
He also made a point to address the fraternity's strict no-hazing policy.
All fraternities and sororities on RMU's campus have a philanthropy, and Sig Tau will be no exception. The fraternity's official national philanthropy has been the Special Olympics since 2011, and all chapters are asked to support that cause. Sigma Tau Gamma is also active with the "Spread the Word to End the Word" campaign established by the Special Olympics.
In addition to the national philanthropy, each chapter supports a local organization and participates in the philanthropies of one other fraternity or sorority.
For the men who are not already involved in a social fraternity and are interested in joining Sigma Tau Gamma, Jose Contreras can be reached at [email protected].