Stay Fresh, Man!: What's the rush? Sorority Recruitment 2012
There wasn't a whole lot going on at campus this past weekend in preparation for homecoming next weekend, except for sorority recruitment. This year's group of girls hit record numbers, so the stakes were high, but it was to be a lot of fun for those involved.
As it stands right now, registration has passed, but that doesn't mean you can't get informed for the future!
Thursday night was Round 1 of the recruitment process and was just an open house so each girl got a chance to explore the different sororities and meet some of the girls.
If all went well, the candidates received invitations to Round 2, the philanthropy round on Friday. The intention of this round is to explain each sorority's philanthropy that they focus on, but there are activities for that night's party as well.
Round 3, which was held on Saturday, is called preference night. This is the most formal night as far as dress goes and consists of formal parties. The sororities work hard on these, and it is like receiving a glimpse into exactly what each one is like. After preference night is bid day, which is when sororities offer bids to the girls they would like to be a part of their sisterhood. Bid day can be both exciting and nerve wracking, but upperclassmen girls assure it is all worth it in the end.
That's the breakdown of sorority recruitment in basic terms. It's a great opportunity for many girls to find a place on campus, but keep in mind it is not the only way. If you missed recruitment, didn't get a bid or just think sorority life isn't for you, keep on looking. Many of the organizations here on campus are extremely close knit because of the common bond or goal they share and are extremely easy to join. Getting involved on campus is incredibly important, and now that we have all settled into residing at RMU, it's time to actually start living by making a difference.
For more on campus involvement, take some time out of the homecoming festivities and check out next week's edition of "Stay Fresh, Man!"
About the Writer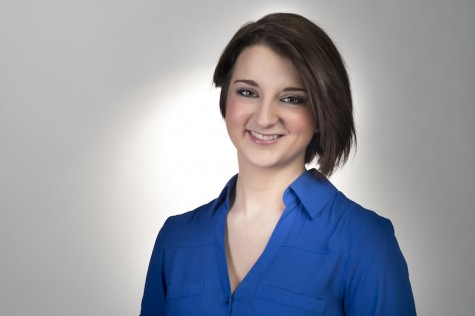 Leah Fleischel, Social Media Editor
A junior communications major with a concentration in journalism and a focus in media studies, Leah is the Editor-in-Chief of RMU Sentry Media. She is...