A new brand of 'Late Night' television: An update
After a killer first week of airtime, "The Tonight Show Starring Jimmy Fallon" has taken America by storm. The Tonight Show's premiere drew in nearly 17 million viewers and demolished those of his competitors, Jimmy Kimmel and David Letterman, nearly doubling their combined ratings.
After being bombarded with celebrities in his first episode, Fallon achieved comedy gold throughout the entirety of his first week. Will Smith, who I initially believed would be a sub-par guest for the premiere was hysterical; Jonah Hill made a surprise appearance and Justin Timberlake was the cherry on top to end a great week. The best part was Fallon was able to give fans a pinch of every aspect that made his previous show so unique.
It was essentially like watching bits of Saturday Night Live each and every night, which beats Jay Leno doing anything if you ask me. Honestly, if you have not seen any highlights from premiere week, stop reading this article now and look it up on YouTube. Stay there and watch everything; History of Rap, The Ragtime Gals, #Hashtag2, Ew!, and even the interviews. I won't be mad if you stop reading this article right now, the videos are worth really leaving for. Just come back to read the rest of the article when you've had your fill. Go ahead now! Leave!
Okay, welcome back. Great, right? I thought so. Tonight Fallon will air in his normal time slot of 11:35, immediately followed by the premiere of "Late Night with Seth Meyers" at 12:35. As stated in my previous article, Meyers will open the show with former SNL Weekend Update co-anchor, Amy Poehler, which is sure to draw a few laughs.
One thing I am extremely excited about is Meyers' band. Fred Armisen, another former SNL cast member during Meyers' tenure will be the band's drummer. I foresee Armisen being much like Paul Shaffer is to Letterman. Meyers and Armisen already have a great chemistry together (maybe not as strong as he and Bill Hader), but regardless, I am anxious to see what kind of comedy magic the duo will create together.
The weekend is over and the excitement is about to become a reality. Fallon and Meyers will be back to back on NBC for the first time tonight. When the clock sticks 1:35 AM, the new brand of 'Late Night' television will be here to stay . . . well, unless Jay Leno has something to do about it. . .
About the Contributor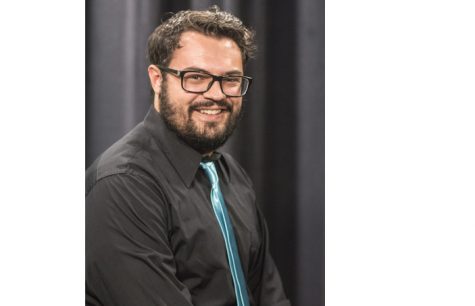 Matt Merlino, Chief Graphic Designer
A senior Media Arts (Graphic Design) major, Matt is the award-winning Chief Graphic Designer for RMU Sentry Media. His design work has won first place...