Colonial Talk: Defense strong in final scrimmage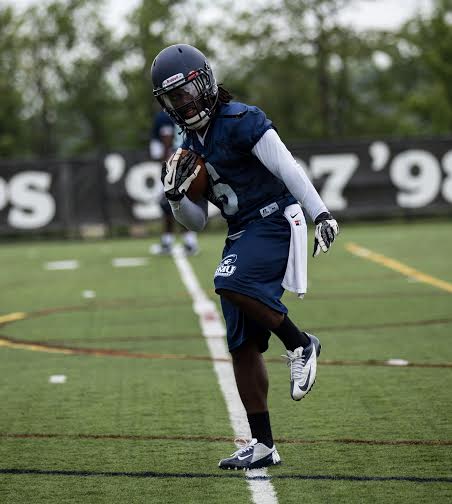 Defense wins championships.
At least for the Robert Morris defense, that seemed to be the tone Thursday night as the team held its final inter squad scrimmage to cap off the 2014 preseason.
All eyes were on senior defensive back Antwan Eddie and his unit. The starting defense looked to continue making strides in the right direction before the season gets underway.
"We started out a bit shaky," said Eddie. "As a defensive captain, I took everybody under my wing in the defensive area, and we've come pretty far."
The Colonial defense played high intensity football, swarming to the ball while working together smoothly as a unit.
"The first team defense came off the football. That was very impressive the way they did it," said head coach John Banaszak. "I liked the play of our defensive line, I think we're going to be strong up front."
Many players stood out, including junior defensive lineman Austin Trgovcich, who recorded four sacks on the night.
Newly starting defensive back David Taylor made a good first step in his collegiate career as well, and his fellow corner noticed.
"First off, David Taylor is a great player, and a great person," said Eddie when asked about the advice he's been giving Taylor. "I've taken him under my wing more than any of the other defensive backs. I've been teaching him new techniques. We've been working and staying together all summer."
The defense played relatively solid throughout the whole scrimmage, even down to the final plays, where the second-string unit ended the night with a seven play goal line stand resulting in a field goal.
"In camp we had some good days and bad days," said Eddie. "But based on the scrimmage tonight, I think we should be alright."
The Colonials will be back at practice tomorrow. They prepare for their 2014 debut against Eastern Kentucky on Aug. 27th.