Colonials find their footing in outdoor venue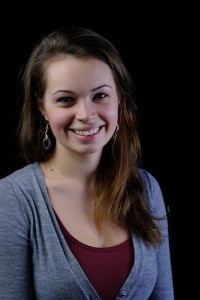 More stories from Haley Sawyer
"Can we get warm water tomorrow? Like, lukewarm water," asks forward David Friedmann of the training staff.
Warm water bottles probably wouldn't last long, however, on the chilly outdoor rink in downtown Toledo, Ohio.
Tomorrow, the RMU hockey team is set to take on #17 Bowling Green on the ECHL's Toledo Walleye Winterfest outdoor ice surface at Fifth-Third Bank Field.
"I didn't know what to think at first. I saw some pictures online, but when I walked in, I was amazed," said defenseman Tyson Wilson. "It's going to be a good couple days here."
"I've skated on a few ponds in my day. There's lots of frozen lakes where I grew up but I've never actually strapped on the pads outside," said goaltender Terry Shafer. I'm just trying to enjoy the moment."
The new view isn't the only difference at the open-air venue. Ice condition can influence speed. Light reflections and shadows can affect vision. The wide open space correlates with communication.
"You're not going to be able to try anything fancy if the weather is bad because the puck will just be sticking to the ice and bouncing all over the place," said forward Cody Wydo. "We'll have to bear down and try even harder."
One thing that remains the same is the methods. Simplicity in games and consistency in practice remain constant despite the playing surface. To keep the team focused, head coach Derek Schooley kept practice just the same as it would be before any other game day.
"We had a day off and then a couple practices so we're just taking it like a normal week," said Wydo. "You're not even thinking about playing last weekend and how quick of a turnaround it is. You've just got to focus on this game."
The quick turnaround is a mere few days. On Saturday, the Colonials suffered a disappointing 6-1 loss in the Three Rivers Classic championship game to #17 Colgate.
"It's in our mind that we lost. It's kind of embarrassing the way we did. It was a big game for us," said Wydo. "We came out pretty flat, so we're taking that as a learning experience."
The game day forecast calls for 40-degree temperatures and rain. Not exactly the ideal weather for outdoor hockey. The Winterfest crew will be on hand to aid in any problems that they ice may present, but the game cannot be rescheduled due to the other events that are to take place on the ice that day.
"We're monitoring that with both the coaching staffs of both teams and the building and snow, freezing rain, rain," said Schooley. "It can be really ugly and we have to make sure it doesn't compromise the integrity of the game."
The opening faceoff will take place at noon, an earlier show time than usual for RMU.
"Today you've got to just enjoy it, soak it in. But tomorrow you've got to get focused. It's an earlier game so its different for us," said Wilson. "I don't think (being outside will) be a distraction tomorrow, but today a little bit."
About the Contributors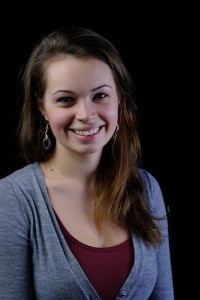 Haley Sawyer, Assistant Sports Editor
Haley is a junior communication major with a concentration in journalism.  She is involved in both print and broadcast journalism at the Academic Media...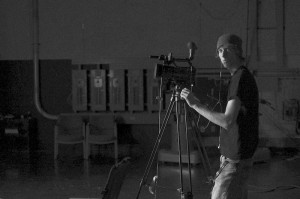 Alec Balenciaga, Contributor
Alec is a sophomore TV/Video major here at RMU. He is the Director of Trending Now and Producer of Colonial Sports Center.