RMU breaks even in first ever outdoor game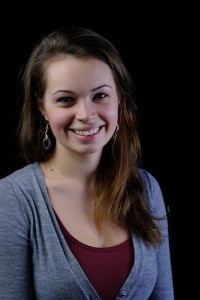 More stories from Haley Sawyer
The puck reached its highest speed at the smoothest pace when it was dropped at the opening faceoff. After that, it battled mini speed bumps across the outdoor rink at Fifth-Third Bank Field in downtown Toledo, Ohio.
Robert Morris nearly matched their top-level speed usually seen in any indoor barn.
"Once you get out there and just start playing the game you get comfortable," said goaltender Terry Shafer. "That's what we got out there and practiced yesterday. We got a feel for the ice so it wasn't really much of a factor today."
One forward who kept his usual pace was Greg Gibson, who sat out during the Three Rivers Classic championship game just a few days ago.
"It's always a bummer when you've got to sit one out. I did a couple things wrong out there, but coming back, you always have a lot of energy," said Gibson.
That eagerness paid off halfway through the third period. Gibson waited in the slot until he corralled a pass from Jeff Jones and launched the puck past BGSU goaltender Chris Nell, one and done, to begin the Colonial comeback.
"We had just come off a power play so we threw out me, (Jeff) Jones and (Matt) Cope. It worked well," said Gibson. "Cope fed Jones across ice and Jones made a really nice play to me. I just whacked it in the net."
"
Full compliments to Robert Morris. I think ultimately, they probably deserved a goal before they got one.
— Chris Bergeron, BGSU head coach
Two minutes later, Daniel Leavens dropped a pass to Brady Ferguson. In turn, the standout freshman chipped it past Nell for the game-tying goal.
They might have even scored again if the Zamboni's didn't kill their vibe to resurface the ice.
"We had a two goal lead going into the third, so without getting too specific, there's got to be a mindset there that we've got to run away from games and not let teams back in the game," said BGSU head coach, Chris Bergeron.
"With that being said, full compliments to Robert Morris. I think ultimately, they probably deserved a goal before they got one."
RMU found their game in the third, kept pucks deep and had some golden shots and goals of their own, but it was Bowling Green who dented the scoreboard first and second.
18 minutes left in the first period, Shafer was positioned to the right of his net on a power play, while Matt Pohlkamp wheeled in from the left. The trigger was pulled just outside the bottom of the faceoff circle and the puck rocketed past Shafer's blocker side.
"
It's something the student athletes will remember for the rest of their lives.
— Derek Schooley
Then the freezing rain began. Towards the end of the middle frame, the 11-degree surface became a little bit more reflective. The squeegee crews worked overtime to keep the glass clear and the ice crew did their best to keep the ice smooth.
"The gloves were definitely wet, so you just need to be careful with every shot coming in. Just really want to focus on your rebound control," said Shafer. "You had to be careful of where the puck was going and really take care of your rebounds."
When it rains it pours. Moments later, at nearly the exact same time as their last goal, the Falcons' Adam Berkle deposited another puck up and over Shafer from the slot.
RMU finishes up their non-conference stretch tomorrow night at home. Indoors.
"It was neat," said RMU head coach Derek Schooley. "The puck goes up in the air, you're looking and you see the sky. I think it was the ice conditions were a little bit of a trouble, but what are you going to do? We wanted to get the game in and just experience it."
It's something the student athletes will remember for the rest of their lives."
About the Contributors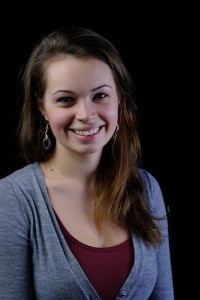 Haley Sawyer, Assistant Sports Editor
Haley is a junior communication major with a concentration in journalism.  She is involved in both print and broadcast journalism at the Academic Media...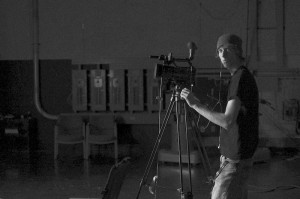 Alec Balenciaga, Contributor
Alec is a sophomore TV/Video major here at RMU. He is the Director of Trending Now and Producer of Colonial Sports Center.