'Round About Pittsburgh: Pittsburgh icon sold
Surprising news came out of the H.J. Heinz Company today, as Heinz board of directors have endorsed Berkshire Hathaway and 3G Capital in an agreement for the two investment groups to acquire the company for a valued $28 billion.  Under the terms of the deal, Berkshire Hathaway and 3G Capital agreed to pay $72.50 per share.
Global headquarters for Heinz will still be located in Pittsburgh. The deal is not final since the transaction is subject to approval by the shareholders and regulatory agencies.  However, the deal is expected to close in the third quarter of 2013.
"The Heinz brand is one of the most respected brands in the global food industry, and this historic transaction provides tremendous value to Heinz shareholders," William R. Johnson, Heinz chairman, president and chief executive officer, said, according to an article on foodbusinessnews.net  "With Heinz stock recently at an all-time high, and 30 consecutive quarters of organic topline growth, Heinz is being acquired from a position of strength. As a private enterprise, Heinz will have an opportunity to drive further growth and advance our commitment to providing consumers across the globe with great-tasting, nutritious and wholesome products."
Pittsburgh was nonnegotiable in the deal.  This means, the company would remain in Pittsburgh, a decision Berkshire Hathaway and 3G Capital agree with.
This is not the first time a Pittsburgh company has been sold or acquired.  In 2007, Mellon Financial merged with Bank of New York to form BNY Mellon.  It may surprise you to know that Berkshire Hathway is one of the largest shareholders of BNY Mellon.
About the Contributor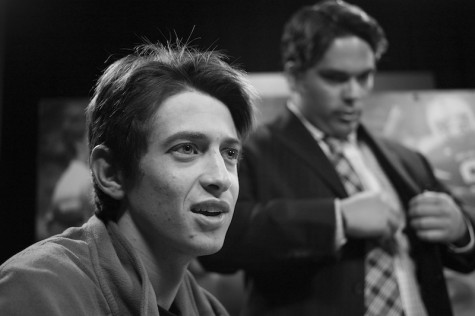 Mike Funyak, Staff Reporter
A Senior Business major with a concentration in Management at Robert Morris University, Mike is a Staff Writer and Blogger for "The Sentry."

In...