RMU students share experience at Jubilee
Campus Ministry at Robert Morris University is very involved with students lives, offering both a religious experience and an open community to those around the campus. Recently, members of the local chapter of the Coalition for Christian Outreach (CCO) raised money to attend the annual Jubilee Conference in Pittsburgh.
The Jubilee Conference was created by the CCO to bring together religious students from different colleges in Pennsylvania, Ohio and West Virginia. The event features inspirational speakers, spiritual workshops and worship opportunities for a weekend-long celebration that brings students together through their faith.
"We have four main stage sessions of worship and main stage speakers," Madelyn Green, a RMU sophomore and CCO member, said. "We also have small group time to converse about what we learn. There are 3 breakout sessions where students can go in depth on topics related to their major, the gospel or race. Our CCO ministry also has the opportunity to get to know each other better and have fun".
RMU students started their fundraising campaign for the Jubilee Conference in November of 2018. Tickets to the event costs anywhere from $100 to $300, which could be hard for students to afford on their own.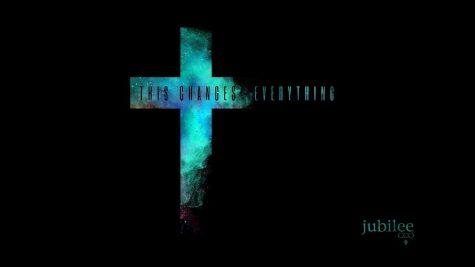 The tickets provide students access to various speakers, food and optional housing in nearby hotels. Students feel that the fundraising is worth it as the conference provides experiences that are not only valuable in their faith but also in their academics.
"It provides the opportunity for students to understand the ways God is calling them to impact the kingdom through their majors and future jobs" Green said.
The event speakers help students apply their faith to their future–no matter where they may end up in life. The speakers are sectioned off to cover the different topics of the Biblical narrative of creation, fall, redemption and restoration.
Each of these topics is specifically designed for students–teaching about these topics in a fun and exciting way that relates back to issues students must face. Along with contemporary music and modern discussion topics, the conference is designed with young adults in mind.
To keep the conference exciting and fresh every year, something new is added. Whether that be new speakers, new music or new events, the organizers try to make sure that returning students won't be bored by the same events as the previous year. The speakers this year included screenwriter Jon Seale, musical artist Joy Ike, musician and activist Sho Baraka and returning performance artist Scott Erickson.
The message of the Jubilee Conference is to inspire college students to do something great and creative. The organizers devote their time to reminding students of their potential and do more for their community.
Any RMU student is welcome to attend the Jubilee events.
"Jubilee is a really cool opportunity," Green said. "If any students are interested in this conference and would like to get involved next year, we would love to have them."