'Round about Pittsburgh: Kennywood, a Pittsburgh tradition
Local amusement park Kennywood has been a Pittsburgh tradition since 1898.  Originally started as a destination point for streetcar riders on the weekends, Kennywood was started by the Monongahela Street Railway Company.  Andrew Mellon, the majority owner of the company, was instrumental in leasing the land from Anthony Kenny.  Andrew Mellon is credited with naming the park Kennywood after the Kenny family who owned the land.
The first ride, a carousel, opened at Kennywood in 1899.  The ride was later replaced, but the original carousel pavilion is still standing, now known as the Carousel Food Court. Another building from the early years still stands, the Parkside Café.  In 1906, Fredrick Henninger and Andrew McSwigan took over the lease and began operating the park.  Until 2007, both families owned and operated Kennywood Park.  The families formed a company, Kennywood Entertainment that eventually owned and operated other parks such as Idlewild Park, Sandcastle Water Park, and Lake Compounce Amusement Park.
In December 2007, Parques Reunidos, based in Madrid, Spain, announced, plans to acquire the Kennywood Entertainment Company.  The U.S. subsidiary of Parques Reunidos, Palace Entertainment operates all U.S. parks owned by the company.  In turn, Parque Reunidos is actually owned by a British investment firm, Candover Investments.
But what makes Kennywood so intriguing?  It's a Pittsburgh tradition that has aged with charm and character. The park has held the title of America's Finest Traditional Amusement Park for years due to the parks commitment in preserving older rides while adapting and installing newer attractions.  Kennywood is also known for their roller coasters.  The Jack Rabbit and Racer designed by John Miller are two of his ten coasters still in existence.  They are also two of the oldest roller coasters in the United States.  Kennywood's other wooden coaster, the Thunderbolt was at one time rated the number roller coaster in the world.  Kennywood's charm in keeping older rides starts with their historic Carousel, which has been thrilling families at Kennywood since 1927.  The park also has some unique rides that are not found at any other park.  The park is a National Historic Landmark and only one other amusement park has the same distinct honor.  Management makes every effort to keep the park a place the entire family.
Like myself, I grew up with Kennywood and love the park not only for the rides but also for its character.  It is one the many destinations in the Pittsburgh region that makes it unique.  It's part of many Pittsburgh families summer tradition.  The atmosphere in the park is unlike other parks of today.  Kennywood continuously changes but always keeps family fun a priority.
For more information, visit kennywood.com
About the Writer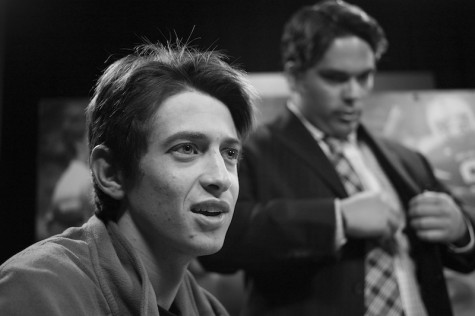 Mike Funyak, Staff Reporter
A Senior Business major with a concentration in Management at Robert Morris University, Mike is a Staff Writer and Blogger for "The Sentry."

In...