Top albums of 2016, Part 2
8. Danny Brown, "Atrocity Exhibition"
It would have been easy for Danny Brown to release an album filled with party songs and bangers to appease the wider audience he gained after "Old." Yet Brown did what all great artists do and chose to innovate and expand upon his sound, and boy does it pay off. "Atrocity Exhibition" is one of the most ambitious hip-hop albums I have heard, and it starts with the production. Brown reportedly paid close to $70,000 to clear the samples he used on the album, and it shows.
The entire album features some of my favorite hip-hop production from 2016. From the entrancing vocal sample on "Lost," to the incredibly loud "Ain't It Funny," to the aggressive guitar backings on "Golddust," the beats are loud and busy, complicated and full, and so fulfilling. It's clear that he really took a risk to create such an ambitious album. While the flow and vocal range are similar to his other releases, his signature high-pitched voice rides over the complicated and varied beats to tie the entire project together. It's also worth discussing the lyrics here—sure there are plenty absurd lines about doing drugs, having sex with various women and generally being wild—yet there is an obvious self-awareness here that sets it apart.
At various points in the album, Danny discusses his issues with drug addiction in a brutally honest manner. He raps about feeling isolated from people around him and talks about how he uses drugs to escape this loneliness. He also reflects on his own issues with paranoia and mental illness while disguising these issues into catchy and hard tracks. It would be possible for some to dismiss the artistry, based soley on his vocal pitch or absurdist lyrics, but I think that the man is incredible and was able to create one of the most ambitious, varied and interesting hip-hop albums we have ever seen.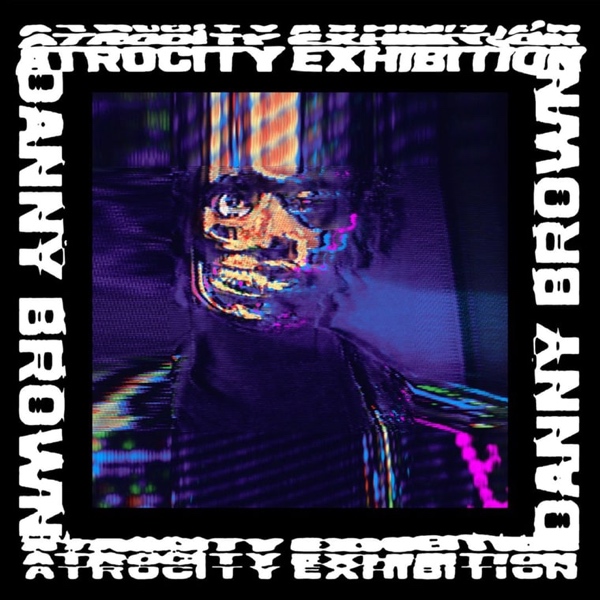 "Atrocity Exhibition" is in a strange way an extremely personal album that looks into a man who is apparently spiraling out of control. It's my interpretation that Brown himself is the "Atrocity Exhibition" by putting his own psyche on display for us to see. And that is the type of brilliance that lands him a spot at number 8 on my list. Also, just a side note, "Really Doe" is probably my single favorite rap song from 2016 with an Earl Sweatshirt verse that is up there with some of the all-time greats.
7. Young Thug/Jeffery, "Slime Season 3"
What a year it was for Jeffery Lamar Williams, better known by his rap moniker, Young Thug. Williams remains at the forefront of an apparent genre divide in modern hip-hop: some call it mumble rap, some call it trash, but I call it flames. That is what "Slime Season 3" is—straight flames.
Honestly, I began 2016 unsure about Thugger. His music is different and could potentially be outside of an individual's comfort zone but, given a proper listen, it's obvious as to why Jeffery's music is reaching more and more people every day. The things that people diss Thug for are the same things that make his music great. He is able to shine most in songs that feature atypical structures such as "Drippin'" where his flow continually changes and includes spots where Thug is simply vocalizing on a beat.
And speaking of beats, the production on this album is effortlessly fluid and natural. The very first track gives us a beat that is just as interesting as Thugger's vocals and provides a backdrop for him to continually switch flows over. The track "Memo" remains one of my favorite of the year mostly due to the intoxicating vocalizing done over the hook—as well as some of the best ad-libs in the game. "SHEESH". Sure Williams is just talking about wealth and women but he is doing better than almost anybody else. Thug does the most important thing with this project and avoids moments of boredom, something that plenty of rappers fail at.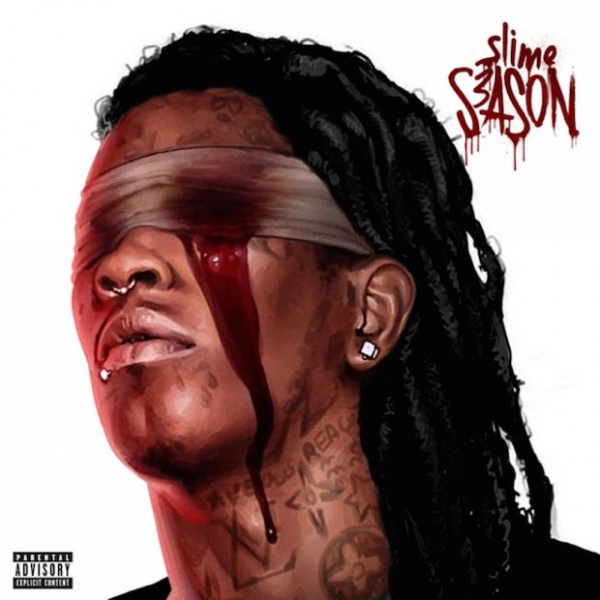 With his ever changing flows and surprisingly wide vocal range Thug is able to truly craft a masterpiece here. "Slime Season 3" is ever entertaining and never dull a lot like Williams himself, and ultimately deserves a number 7 spot on my list.
___
Previous:
Next:
___