Humans of RMU: The Hockey Player
David Friedmann began playing hockey when he was just four years old. With practice came opportunities to play the game on numerous teams, all of which led to four years on the Robert Morris University Men's Hockey Team. With his college hockey career completed, Friedmann has moved on to become a professional hockey player.
Growing up in Canada, hockey has always been an important part of Friedmann's life. He remembers that early experiences at the rink led him to start playing; although it was not a player that first caught his attention.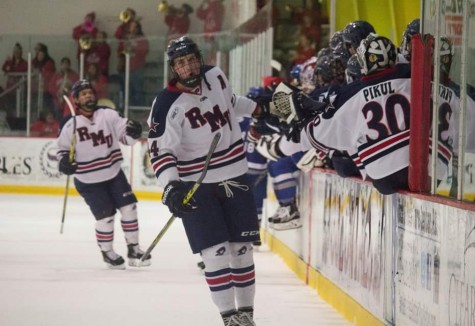 "[I started playing] when I was four," Friedmann said. " I loved the Zamboni, so I made my parents sign me up for hockey."
The intensity and the passion of the game have always been the most important reasons why he has played hockey. His commitment to the game showed in the quality of his play as a Colonial—finishing as one of only eight players in school history with more than 100 career points. While he contributed to the hockey program's success the last four years, he feels that RMU has had a big part in helping him achieve his own success.
"[It gave me a chance to] grow as a person on and off the ice," Friedmann said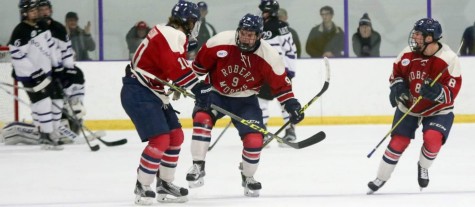 Besides playing well for his college team, he hoped that all his years of hard work would be rewarded with a chance to turn pro and continue playing the game he cares so much about. That reward came a day after the Colonial's season ended, when he signed a professional contract with the Fort Wayne Komets of the the ECHL. The Komets are an affiliate of the NHL's Colorado Avalanche. He was ready for the next stage of the game to begin.
"It was something I have always strived for, so I was more excited than surprised when I found out," Friedmann said.
As a student athlete, Friedmann has had the opportunity to take advantage of the RMU courses in addition to playing his favorite sport. If he wasn't playing hockey, his field of studies would have helped to prepare him for a career where he gets to work with people in the business world.
"I majored in marketing and legal studies, [so I would want to work] in commercial real estate," Friedmann said.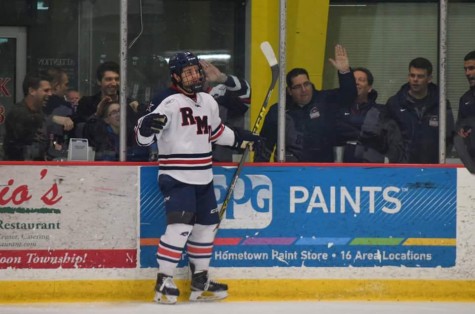 Friedman and five of his other RMU hockey teammates all signed professional contracts after this past season. It was one indication of how well regarded the team and the program are. Friedmann wasn't surprised about the signings, but he recognized the quality of the team and their dedication to team and individual success.
"It's amazing and well warranted," Friedmann said