Humans of RMU: The Home Improvement Volunteer
Taking a timeout from college coursework for Thanksgiving or Spring Breaks has traditionally given students with some well-deserved downtime where they can relax and recharge. It also means heading back home to spend time with family and friends, but for Nicole Stone, a senior at RMU, a break from school means spending her days making the lives of others better.
While at Robert Morris, Stone has participated in Alternative Spring Break trips, which have taken her far from home and university. These trips have given her the opportunity to help those in need. Her first experience was in 2014 when she traveled to New Jersey in order to help with housing restoration in the aftermath of Hurricane Sandy.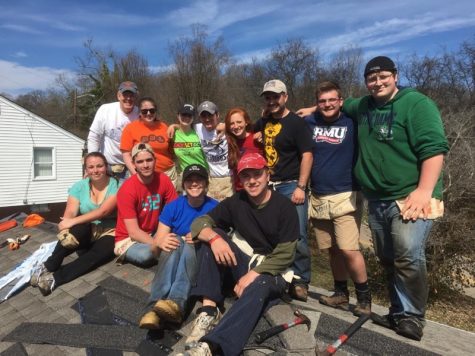 "My group removed waste from a housing location and demolished the house down to its structure, so it could be rebuilt," Stone said. "We [also] helped families in the area select food in a food pantry."
A spring 2016 trip to Tennessee likewise helped with housing restoration. According to Stone, her group assisted low income families by helping to replace old and worn out roofs with new ones.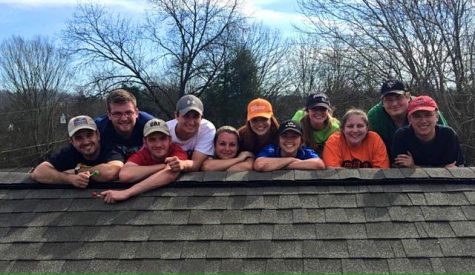 It was the idea of making a better future for herself while not forgetting to help others that has made her an active volunteer. Stone has not forgotten the challenges that she had as a child, so this approach to the world formed at an early age.
"Growing up, I saw what it was like to have very little and not have access to any help," Stone said. "I wanted to better my future by getting an education, but I also wanted to better be able to help those that weren't able to help themselves."
Just like many other volunteers, Stone realizes that she has personally received a great deal in return through the simple act of giving her time and talents. Along the way, she has enhanced interpersonal skills by working with other people, but she has also picked up some construction skills that she had never really planned on having.
"Volunteering has helped me in many ways," Stone said. "It has allowed me to meet many great people and develop better communication and planning skills. Volunteering has allowed me to learn other skills such as installing floors, painting and installing roofs."
If you are interested in Alternative Spring Break, RMU students can apply to attend an one of their trips during the spring semester through the Student Life office.