Humans of RMU: The Taste Tester
Almost 150 years ago, Henry John Heinz founded the food company that still bears his name. While the company is now known around the world, it is still a hometown landmark and a part of the homes of the Steelers, the Pittsburgh Symphony Orchestra and a history center. It isn't hard to find a sign in town that bears the name of this famous company and family.
Clea Angell, a part-time member of the RMU Social Sciences faculty, brings an association with the iconic Heinz brand with her to campus, but it isn't in a typical corporate job that you might expect from someone who now teaches college psychology courses. Beginning in 2002, she took a position at Heinz as a Taste Tester.
"At the time, I had a couple of children that I had been at home with raising for 12 years," Angell said, "I thought, 'you know; it's time to get out in the world and do something.' That job [I found] happened to be from 9-12, four days a week, and I thought that was perfect."
While the schedule worked for Angell and her family, a more unusual aspect of the job was the hiring process. Unlike the typical resumes, cover letters and interviews needed for most jobs, getting hired as a professional taster required specific tests to make sure that she had a discerning palette.
"They had us do a bunch of taste tests," Angell said. "There'd be three cups of water, and you'd have to say which one had the flavoring in it, which was very, very light. There would be another three cups you had to put in order of how salty they were, and there were cups with lids you couldn't see in that you had to just sniff and tell what it was."
Just having the ability to be good at tasting was not enough to be successful because much of the work was completed as a group of between five and 25 people participating in the testing. They had to work as a team and be able to present their findings as a group.
"Everything we did, every decision we made; we had to do as a team," Angell said. "You had to be the kind of person who could get along with other people, and you had to be good at communicating."
One of the benefits of the job was getting to taste a variety of interesting and delicious foods. At times this would include dining out at restaurants to taste something that the company was considering as a new product. Angell remembers taking pictures of the food, but since this was in the days before everyone took pictures of their meals to post on Instagram, the restaurants did not know what to make of them, so they typically suspected that they were from the health department.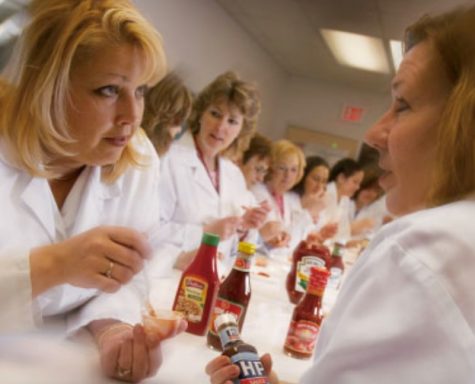 Because Heinz was relying on the group of tasters to help make good tasting products, there were restrictions on their personal life to ensure that there weren't any problems with their ability to determine the correct flavors.
"You couldn't be a smoker, you couldn't be pregnant and you couldn't be taking certain medications because those would all influence your taste buds," Angell said. "They also said you couldn't have coffee or wear lipstick within half an hour of when you'd actually be tasting."
With the corporate mergers that have since engulfed the H.J. Heinz Company, Angell saw co-workers leave as their jobs were eliminated. Around the same time, she had begun teaching part-time at RMU, so it was becoming difficult to both teach and taste test. With morale so low at Heinz, she decided to leave there on her own terms before she was let go, too.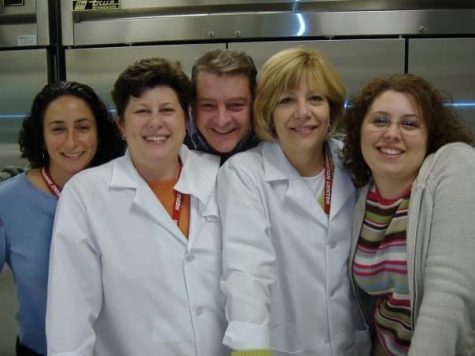 Even though she no longer works there, there are still Heinz products that she enjoys. Her favorites are food-service desserts and soups, which are made just for restaurants, but there are consumer products that she likes, too.
"The Classico Spaghetti Sauces," Angell said. "They are a premium brand, so they market it in a certain way and can charge more money for it. But they are pretty tasty."