In 1987, the United States declared March as Women's History Month. According to womenshistorymonth.gov, it recognizes the contributions of women to the nation. Over four years ago, Lauren Rauscher, Ph.D., Associate Professor of Sociology, came to RMU and took on the role of Director for the Women's Leadership and Mentorship Program (WLMP) in addition to her faculty responsibilities. She saw this position and the program as a way to help direct young women into their own leadership roles and become powerful influences at Robert Morris and after graduation.
As Rauscher looked at taking on the role, it was another RMU leader, Mary Ann A. Rafoth, Ph.D., Vice Provost, Academic Affairs and Professor of Education, who encouraged her to take on the director position for this new organization. At the time, Rauscher was new to the university, and Rafoth was the Dean of the School of Education and Social Sciences. Along with the growth of the WLMP, Rauscher quickly became a big part of a unique program.
"You see lots of mentorship programs, and you see lots of leadership programs for undergraduate students but not necessarily a combination of the two," Rauscher said. "Our mentorship component is multilevel, so every student is paired with a peer mentor for two years, a faculty and staff mentor for two years, and then a professional mentor for two years. The professional mentors are industry leaders who are in the larger Pittsburgh region."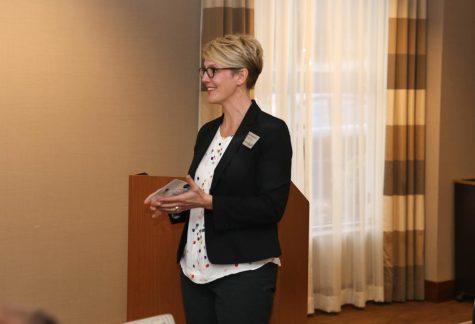 This deep commitment to mentorship requires four years of participation at RMU, so acceptance into the WLMP is only made available to incoming and second-semester freshmen. Recognition of the program's value is growing as well, with 190 applicants to the program this past fall; however, the unique aspects of this program are not limited to just new female students.
Story continues below advertisement
"All of our programming is open to the entire campus: to women, to men, to students, to faculty, to staff, and to even the larger Pittsburgh community," Rauscher said. "We are doing a lot to increase our profile in the region, so we've invited lots of folks to come to our programming because it is applicable to everyone who is interested in gender equity."
The WLMP isn't Rauscher's first experience with work on gender equity and the advancement of girls and women. She has been involved in various women's leadership programs for over 15 years in Pittsburgh, in addition to leading groups at other cities such as Atlanta and Los Angeles.
"[Some of] my work around girls and women's leadership has been with 'Girls on the Run,'" Rauscher said. "It's a program for third to eighth grade girls. It's a positive youth development program through sport that develops leadership capacity and confidence."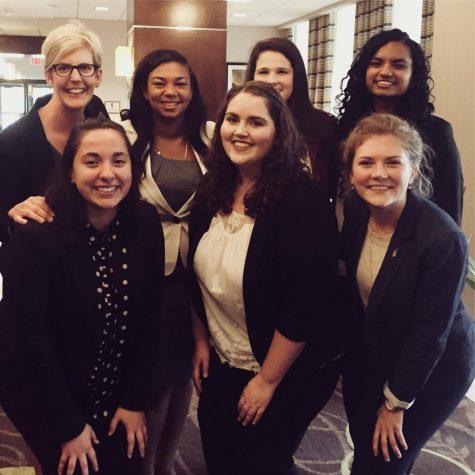 One of the reasons that the program exists is because the ratio of women to men on campus goes against the national averages. In 2015, according to the National Center for Education Statistics, women made up the majority of US college students: 56% were women and 44% were men. At RMU, those two populations are reversed, with 55% of undergraduate students being men. According to Rauscher, the WLMP is one way of demonstrating the university's commitment to balancing the enrollment numbers for men and women to prospective and current female students.
While the Women's Leadership and Mentorship Program is not going to be able to balance the enrollment of men and women on its own, it is focused on improving the access of women to leadership roles. It's director believes that the program can help to advance women as leaders after graduation.
"What I'm hopeful for is that [leadership by women] continues after you leave campus, so our leaders whether it's in our businesses, in our schools or in our communities reflect the population—that we draw all that talent from people who have different life experiences and different sets of expertise, that they are around the table, that leadership truly is inclusive," Rauscher said.